A political style Shmup game where you take control of Trump and actually goes over to North Korea and bombs it. What will be the aftermath of this decision? Freedom & Liberty or Nuclear warfare?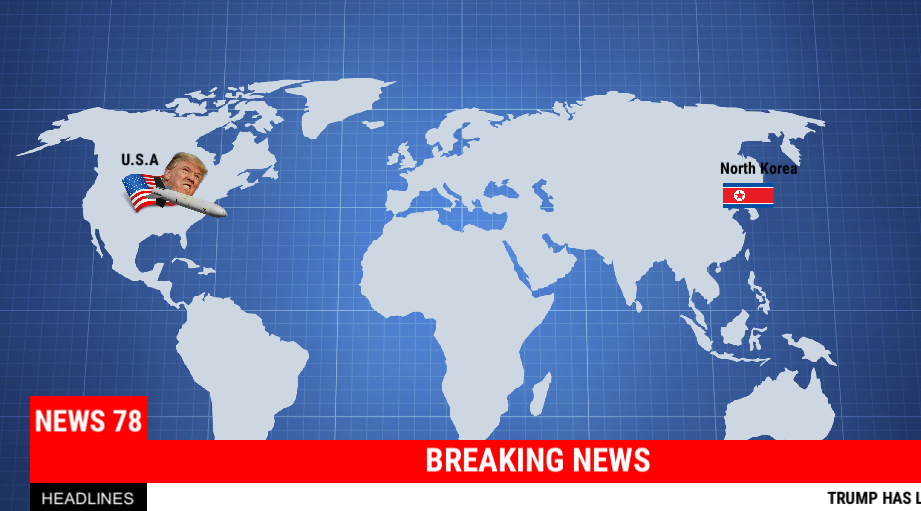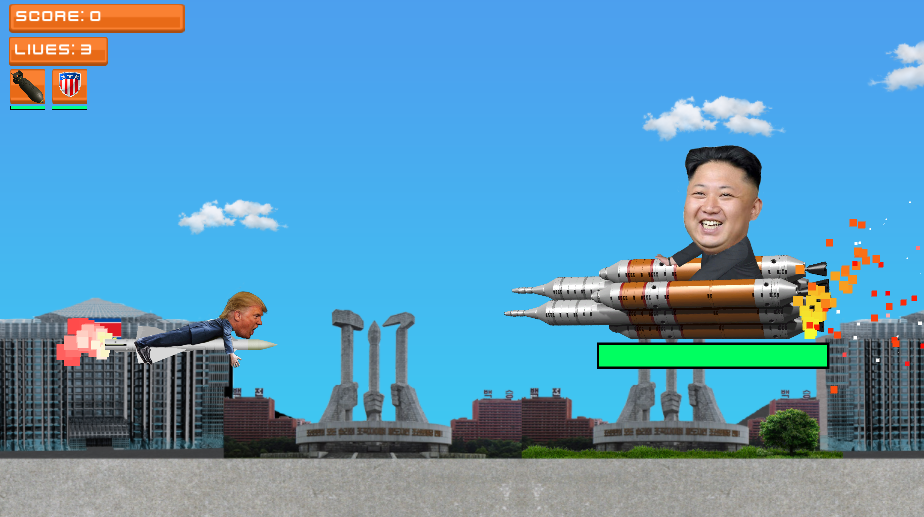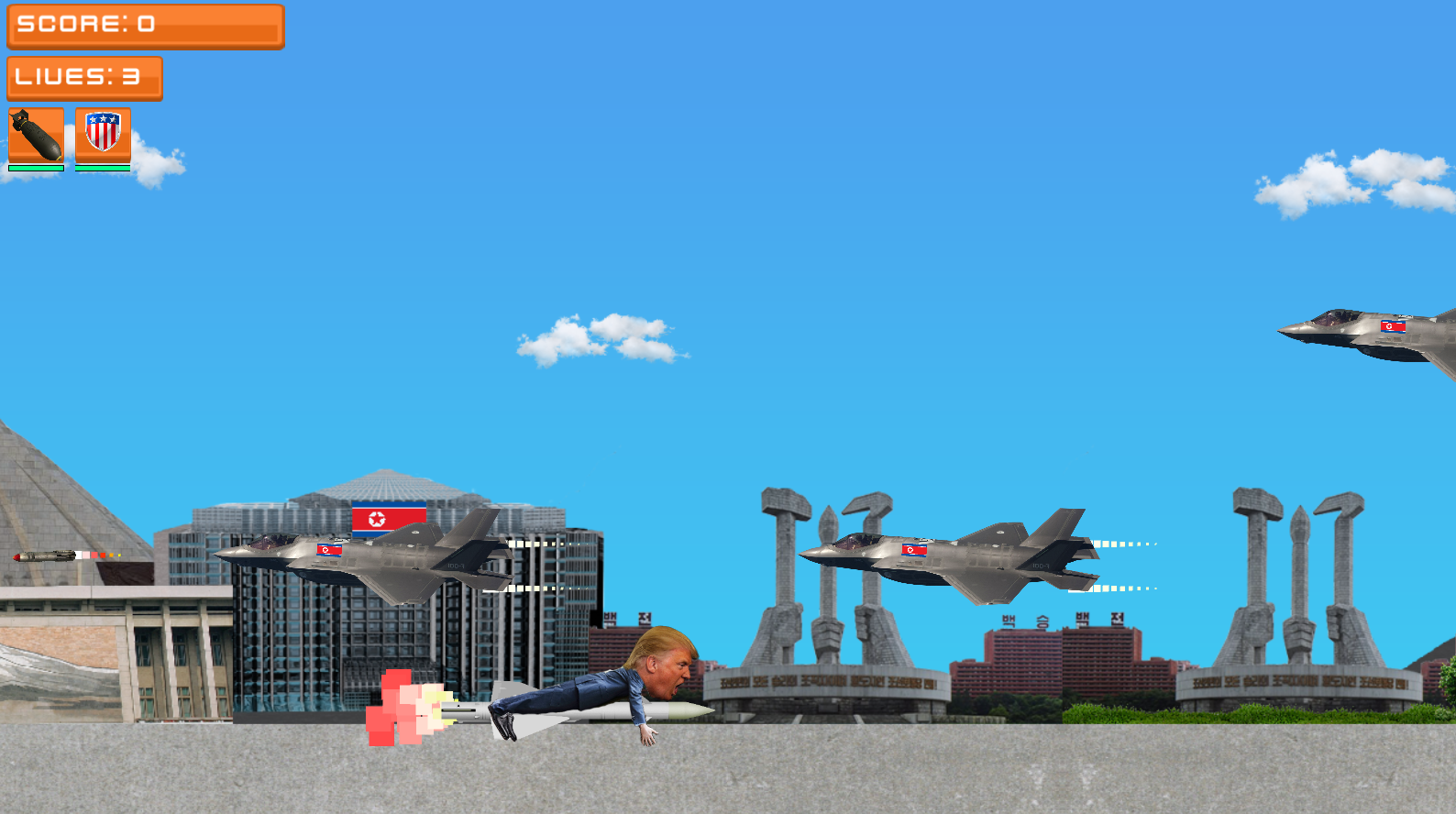 Ideas & Thoughts Behind The Development
When I began thinking about creating a Shmup game. I knew that I wanted to add a political element and give the user's a narrative about current events that is happening in the News in America. Which was about the high tension surrounding the issues on America and North Korea having difficulty getting along while also seeing a possibility of bombing each other. Which is  a scary thought, I think that this idea of Nuclear warfare becoming a reality to be eye opening experience about the possible danger that can happen.
The design process was focus on creating an experience that give off a funny and fun visual "Collage Art Style" and give the user's some food for thought. I was inspire by "Pop Art" & "Collage Art", which I thought would be a interesting way to showcase the game that reflexes the feeling and emotion of realism without being to harsh.